ENOUGHNESS PODCAST
"I'm not good enough, I'm not smart enough, I'm not successful enough…" So many of us are driven by a deep paralyzing belief that we are not good enough. We achieve and achieve, and even when we successfully reach our goals, we soon learn that success and enoughness do not come hand in hand.
In a quest to understand her own personal struggles with perfection and enoughness, Lisa Wang dives into deeply personal stories of CEOs, entrepreneurs, athletes, and artists who share their arduous journeys and defining inflection points that helped them embrace their life's purpose and answer the question...
"How much is good enough?"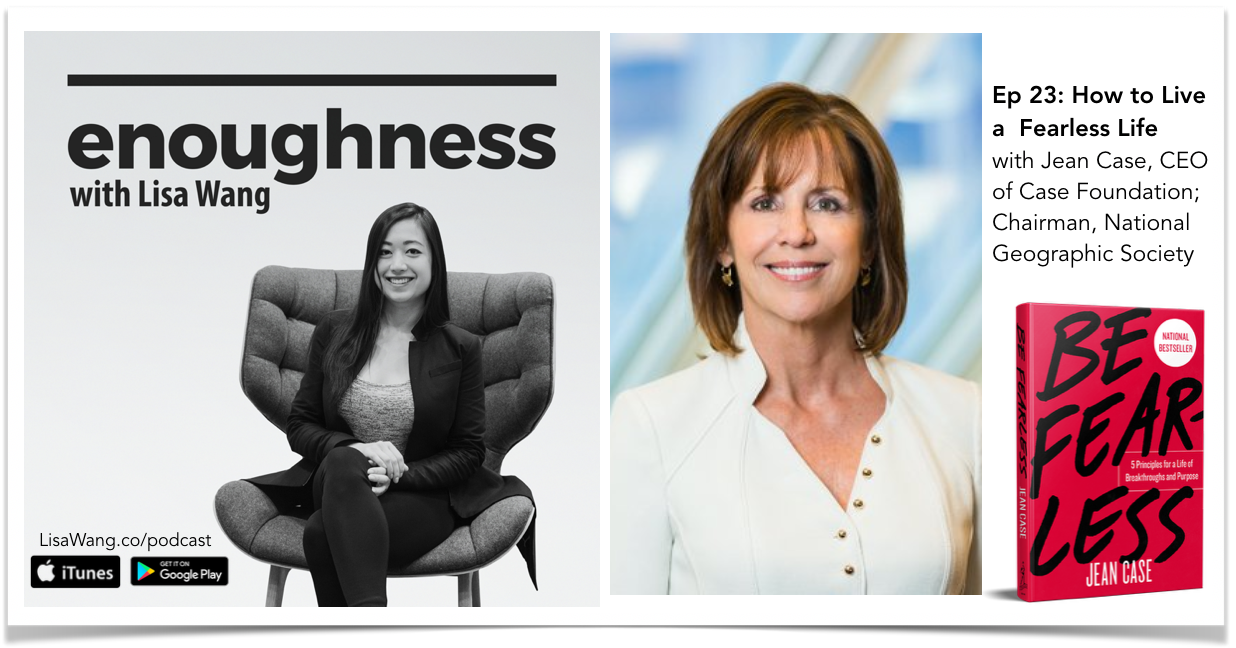 Episode 23: How to Live a Fearless Life with Jean Case
UNLEASH YOUR FULL POTENTIAL: 5 KEY MINDSET SHIFTS
STOP CARING WHAT OTHER PEOPLE THINK
CINDY GALLOP, FOUNDER, MAKE LOVE NOT PORN
MOVE PAST FEAR OF FAILURE INTO FREEDOM
SASHA COHEN, 2X OLYMPIC FIGURE SKATER, SILVER MEDALIST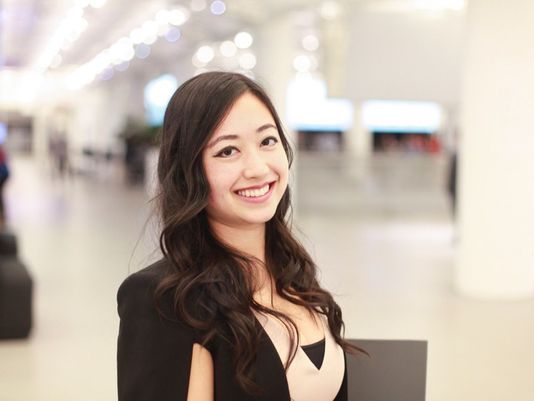 Stop Self-Sabotaging Behaviors
HOW TO FOCUS ON WHAT MATTERS
BEN PARR, Co-founder and CMO of Octane AI
SAY YES TO EVERYTHING, ESPECIALLY CHANGE
ANN SHOKET, Author, The Big Life; Former Editor-in-Chief, Seventeen
LEAVE YOUR EGO AT THE DOOR
RAND FISHKIN, CoFounder, Moz / Founder, SparkToro
ALEX WOLF, Founder of Boss Babe
HOW TO MAKE TOUGH DECISIONS
Catherine Ulrich, Managing Director at FirstMark Capital
WHY NEGOTIATIONS ARE NEVER ABOUT MONEY
Betsy Pearce, Founder of Pearce LLP
CREATE CONFIDENCE IN YOUR AMBITIONS
Beth Comstock, Author, Former GE Vice Chair & CMO
HOW TO LIVE A FEARLESS LIFE
Jean Case, CEO, Case Foundation, Chairman, National Geographic Society
FROM GOING VIRAL TO BUILDING A BRAND THAT LASTS
Amanda Brinkman, Creator & CEO of Shrill Society
HOW TO LEAD WITH STRENGTH & KINDNESS
Fran Hauser, Best-Selling Author, Myth of The Nice Girl
Love what you've heard in these episodes? Leave a review and SUBSCRIBE to stay updated!